Dining Out | Best Restaurants | Chicago
Northalsted is a well known dining & entertainment destination, but what should you order? Here's our picks of 10 memorable signature dishes that you can try today. Featuring the best of LGBTQ+ Lakeview area's restaurants.
Brochetas de Pollo
Flavorful grilled chicken skewers marinated in chipotle Dijon mustard and balsamic vinaigrette. Chicken, red bell pepper, yellow bell pepper, onion, chipotle aioli & plantain white rice.
El Mariachi Tequila Bar & Grill
http://elmariachitequilabar.com
(773) 549-2932
3906 N. Broadway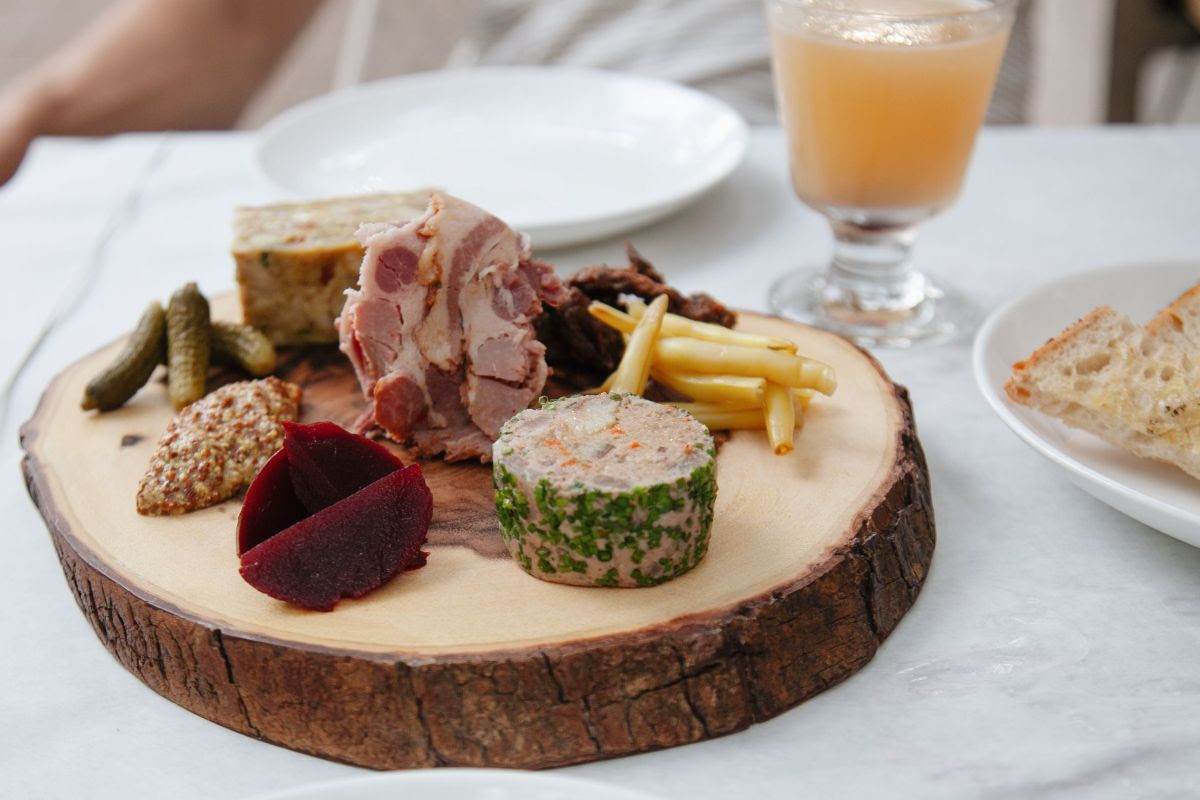 Charcuterie & Cheese Tasting Boards
Center cut tasting boards displaying in-house butchered, aged, cured & smoked meats. These feature all locally sourced livestock and in-house prepared cheese from small family farms. Served with fresh sourdough toasted in the wood-fired oven.
Wood
woodchicago.com
(773) 935-9663
3335 N. Halsted
Radical Reuben
The surprisingly meat-free Radical Reuben is crafted with house-specialty corned beef-style seitan, grilled onions and bell peppers, sauerkraut, vegan thousand island & cheese on a hearty marbled rye.
Chicago Diner
veggiediner.com
(773) 935-6696
3411 N. Halsted
Yoshi's Smash Burger
Two Patties of Allen Brothers Wagyu Beef, American Cheese, Spicy Mayo, Garlic Pickles, & Onions.
Yoshi's Cafe
yoshiscafe.com
(773) 248-6160
3257 N. Halsted
Bourbon Street Burger
Voted "best burger" by people's choice 2017 and 2018 at Roscoe Village Burger Fest! Ground beef patty, cajun seasoning, monterey jack cheese, bacon, fried onion strings, fresh jalapeño peppers, mixed greens, bourbon aioli, on a brioche bun.
DS Tequila Co
dstequila.com
(773) 697-9127
3352 N. Halsted
Prosciutto Formaggio Platter
Toasted crostini, with fig jam, fresh ricotta cheese, topped with prosciutto then drizzled with a balsamic reduction.
Lark
larkchicago.com
(773) 799-8968
3441 N. Halsted
Mini Roscoe's Burgers
Perfectly grilled beef patties, served on toasted buns, topped with crispy bacon, lettuce, tomato, Roscoe's House Made Sunchoke Pickle Relish, and Roscoe's Original Cheddar Mayo.
Roscoe's Tavern
roscoes.com
(773) 281-3355
3356 N. Halsted
Mae West's Chicken & Waffles
Southern style fried chicken breast and waffles served with creamy mashed potatoes, braised collard greens, banana horseradish puree, topped with cayenne maple syrup
Kit Kat Lounge & Supper Club
kitkatlounge.com
(773) 525-1111
3700 N. Halsted
Hawaiian Burger
Grilled Pineapple, Cheddar, Pepper Jelly, Mardi Gras Slaw, Parmesan Truffle or Plain Fries.Drew's On Halsted
drewsonhalsted.com
(773) 244-9191
3201 N. Halsted
Avocado Caprese Toast
Smashed avocado with cherry tomatoes and mozzarella pearls on toasted sourdough, finished with a balsamic glaze and fresh basil
Elevate Coffee
elevatechicago.us
(773) 857-3002
3344 N. Halsted
Tokyo Shoyu Ramen
Soy tonkotsu broth, house-made chashu, marinated mushrooms, bean sprouts, nori and naruto.
Furious Spoon
furiousramen.com
(773) 697-9085
800 W. Belmont