As summer winds down let's take a look at your Labor Day weekend shaping up in Boystown: Destination Amazing. Click the social icons above to share this!
Friday: Country Line Dance Masterclass at FFC, Clownfish performance experience at Berlin & Back2School at Lucky Horseshoe.
Saturday: Disco Brunch at Lark, Nina Flowers works hard/plays harder at Hyrate, DILF After-Party at Steamworks & Mokha Montrese at Kit Kat Lounge.
Sunday: Divalicious Brunch at Kit Kat, Scarlet celebrates Beyonce's Birthday, The North End Variety Show & Super Size Show Tunes + Dance Party at Sidetrack.
Monday: D.S. Tequila has Monday Meltdown – 1/2 off burgers + tacos, VAMP drag show at Progress and 1/2 off wine bottles at Wood.
Not to mention dining & drink specials galore, new art at Leigh Gallery & 60% Off Sale at CRAM Fashion, and more. Let's dive in while the water's warm!
Berlin Nightclub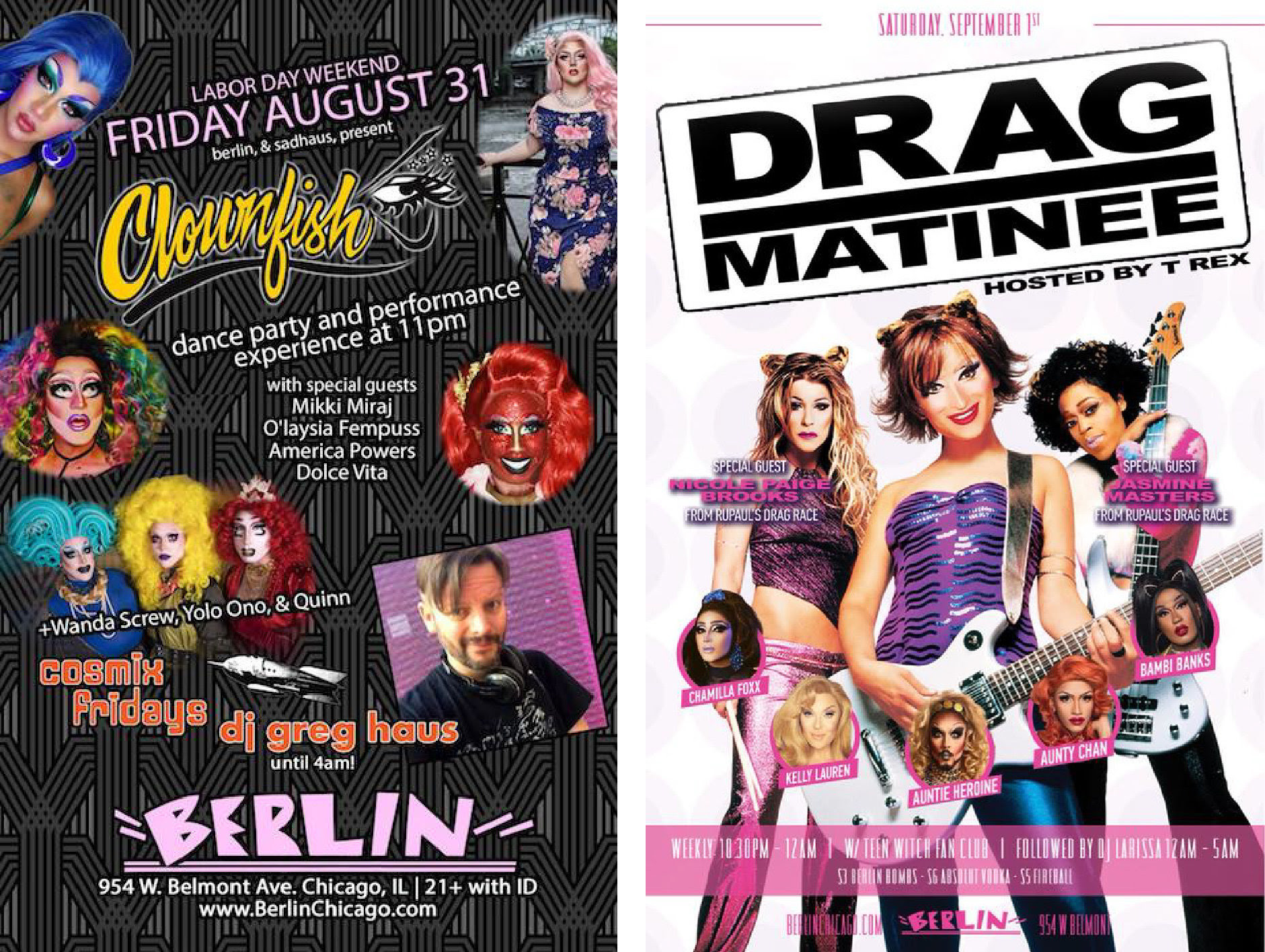 Hydrate Nightclub
Steamworks Baths
D.S. Tequila Co.
Lucky Horseshoe Lounge
Roscoe's Tavern
Replay Lakeview
Scarlet Bar
Progress Bar
Your Message Here
Would you like your message included in This Week In Boystown? Northalsted Business Alliance members get free inclusion as an IN & PROUD benefit among many others. Check here for information and to sign up. Now, continue on for part 2 of This Week in Boystown…
ReAlign Chiropractic
Drew's On Halsted
CRAM Fashion
The North End
The Leigh Gallery
Whole Foods Market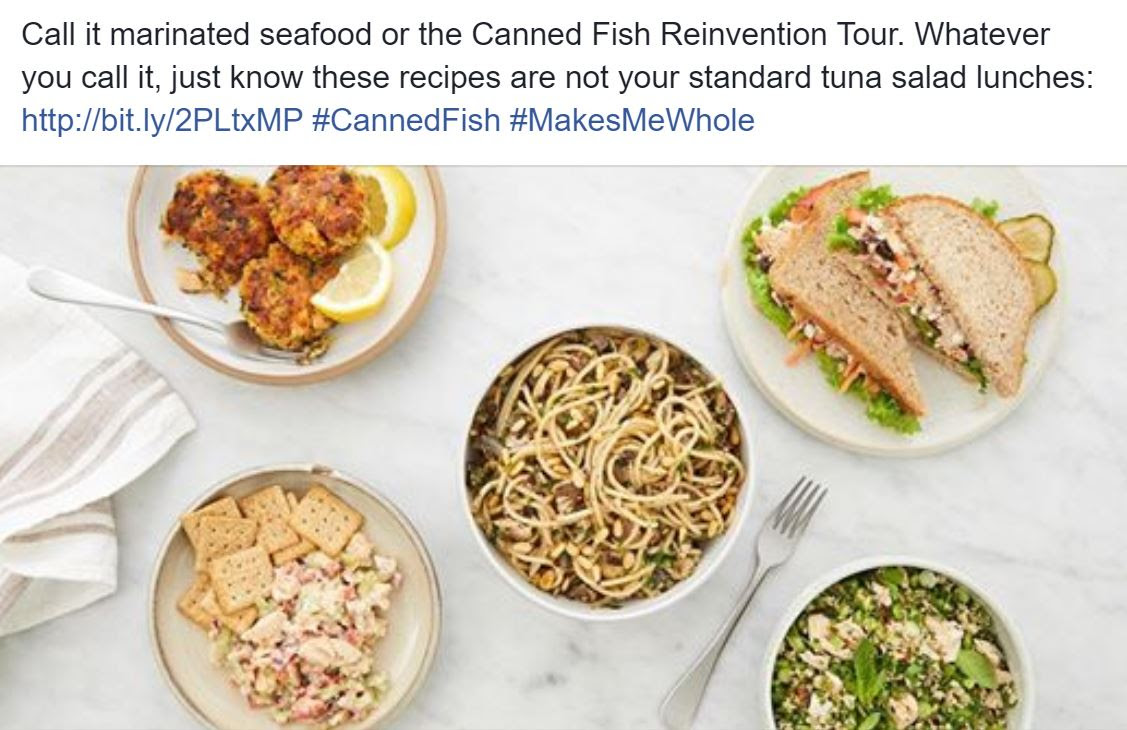 Pride Arts Center
FFC: Boystown
Chicago Male Salon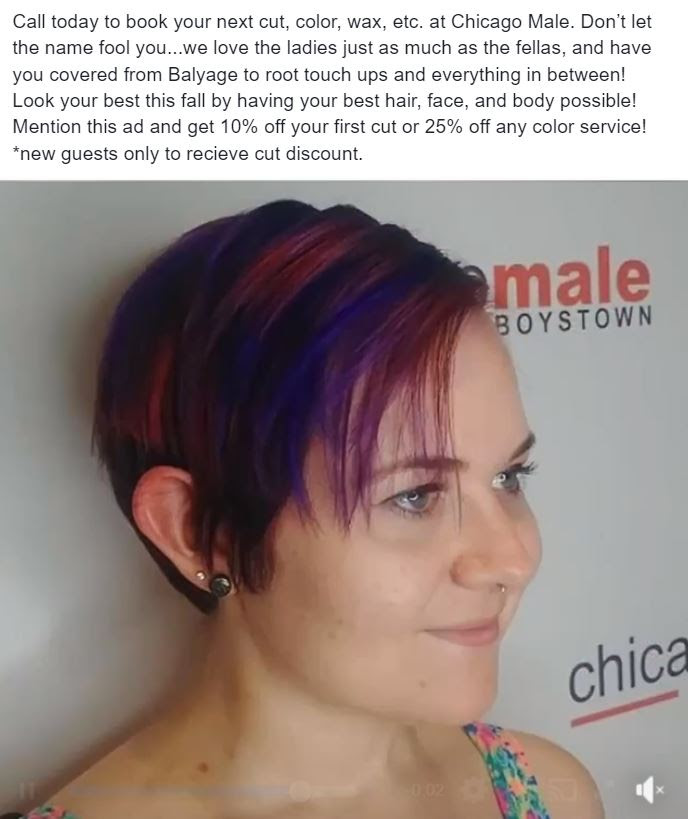 Panino's Pizzeria
Brunch Remixed
Wingstop
Venicci Italian
Universal Wellness Source
Out In The Park
AIDS Foundation of Chicago
NoteworthyNotes
David Jay Collins at The Twisted Vine
Ricci Kapricci
Allstate Insurance
Crosstown Fitness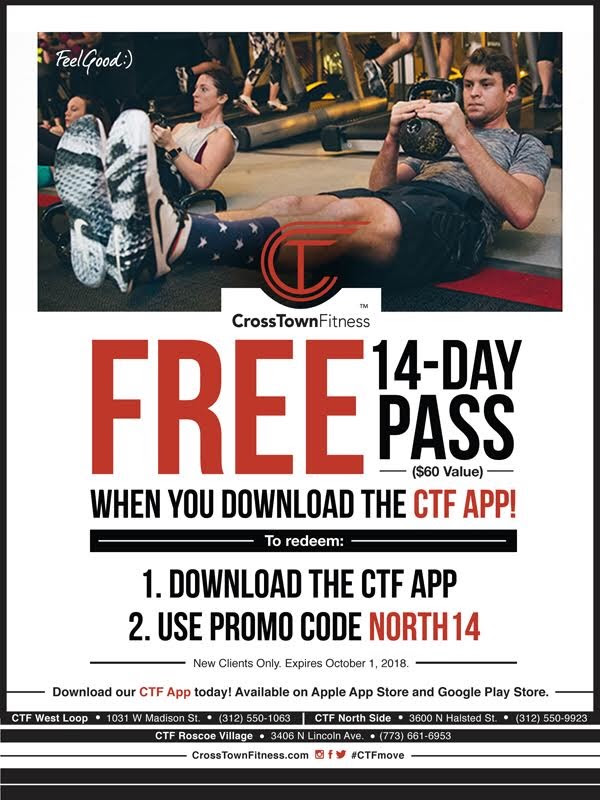 CBD Kratom
The Elixir Lounge
The Chicago Diner
El Mariachi Tequila Bar
Revolucion Mexican Steakhouse
Yoshi's Cafe