February 15, 2019
Things to do This Week In Boystown: Selfie with the Queer Community Mural at Howard Brown Health, Caffeinate at Elevate, Family Magic at the Center on Halsted & Trickery, Nite Brunch music & comedy at Playground Theater, go googoo for Gaga at Scarlet & Sidetrack. Then mark your calendars for the Lakeview Soup Walk!
Read on for the big list of upcoming events. Click the graphics/images for links.
Lakeview Soup Walk returns 2/24
Join us for FREE restaurant soup tasting at your favorite Lakeview shops. The 5th annual Lakeview Soup Walk is Sunday 2/24, 2019, 12-3pm.
On this heart-healthy neighborhood walk, participants explore the shops of Boystown & East Lakeview while sampling hot, fresh and savory soups along the way.
Visit LAKEVIEWSOUPWALK.COM for the latest info.
CLICK MAP FOR SOUP LOCATIONS
The soup walk is FREE, great exercise and a delicious journey of discovery! Presented by the Northalsted Business Alliance & Lakeview East Chamber of Commerce
Lakeview Pantry Food Drive
Alderman James Cappelman's February "Spread the Love" food drive, collecting donations of peanut butter and jelly to benefit Lakeview Pantry.
The Pantry recently saw its resources strained during the government shutdown, when it offered free groceries to furloughed workers and demand for food surged.
Drop off at 4544 N. Broadway, 9am to 7pm on Mondays, and from 9am to 5pm Tuesday through Friday. (closed Tuesday, 2/12, and Monday, 2/18)
Howard Brown Health
Let's Talk About PrEP music video
Featuring Chicago's own KC Ortiz, Big Dipper & Lucy Stoole.
Replay Lakeview
Sunday 2/17, 2-6pm – It's a Tailgate Party at Replay Lakeview! Join us this Sunday Funday for DJ Gavin Quinn on the 1's and 2's, FREE PIZZA, and all your favorite sports teams on our TVs!
$6 Bud Light Smitchers, $4 Fireball
Progress Bar
Thursday – The Gig hosted by Debbie Fox, beats by DJ All The Way Kay, $6 Grey Goose Flavored Vodka – $5 Tequila Avion – $4 Shots of Fireball Whisky
Sidetrack
Wednesday 2/20, 9pm-2am – All Things Gaga. Lip sync on stage to your favorite Lady Gaga songs and win Fun Prizes. Hostess Dixie Lynn Cartwright. Gaga tribute drag performances by Krissy Feetface, Jasmine Phoenix & Bonnie Mi. No Cover…it's Sidetrack. 9pm-2am
Hydrate Nightclub
Sunday 2/17, 10pm-4am – LATE SUNDAY FUNDAY with KidRiot! Bmore, House, Electro, Dirty Dutch, Moombathon, Top40, Reggaeton, Throwbacks and more!
The North End
Friday 2/15, 10pm-1am – The Gals of North End with Sofia Saffire, Marilyn Black & The Killer.
Scarlet Bar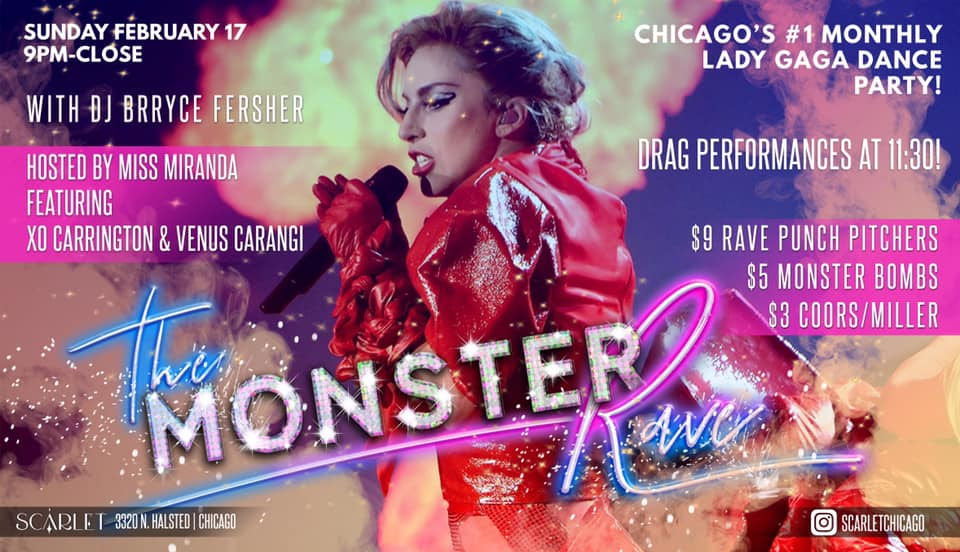 Sunday 2/17 – THE MONSTER RAVE celebrating Gaga. All of the hits, unreleased and rare mixes. Specials: $3 Miller / Coors, $5 Monster Bombs, $5 Jameson, $9 Rave Punch Pitchers
Host Miss Miranda, with XO & Venus Carangi Performances at 11:30pm! No cover!
Berlin
Saturday 2/16 – 10:30pm, Drag Matinee: Chicago's wildest weekly drag show with host T Rex. Bambi Banks-Couleé, Denali O'Nice, Tiffany Diamond, Auntie Heroine and more! No pre-sale tickets available.
Splash
Friday 2/15 – Every Friday, 7PM, join Trashly and guest host for a SICKENING gay ole time! Trivia, prizes & treats. Gag worthy performances after the show? Come on in & LETS GET WET!
Lucky Horseshoe Lounge
Saturday 2/16 – Sketchy Saturday, 5:45-7:45pm Draw & Drink! Grab your friends and art supplies for a night of creativity. $5 drink specials.
Roscoe's Tavern
Wednesday 2/20 – BLACK GIRL MAGIC starring The Vixen, Chi Chi DeVayne, Coco Montrese, Dida Ritz, Bambi Banks Couleé, O'laysia, Eva Styles, Khloe Park, Sasha Love, Lucy Stoole, & Cleo Pockalipps!
Concert style performance art celebrating Black voices and stories. Doors open at 9PM. Meet & Greet begins at 10PM followed by show. $5 Cover. $10 Meet & Greet passes at the door.
Fajita Factory
The Fajita Factory at 3445 N. Halsted is open!
The new Hot Mess Express in Boystown featuring a worldly take on fajitas, a wide selection of empanadas, and chip dipping options with guacamole bar. Drink menu includes Chili Mango Margaritas, Basil Watermelon Mojitos and Frozen White Peach Sangrias.
Whole Foods Market
Ketogenic Kelp Noodles are trending and might help save the planet!
Elevate Coffee (formerly Yefseis Cafe)
Yefseis cafe has been reborn as Elevate Coffee with an updated look and new coffee experience: cozy atmosphere, cool music, plenty of outlets, super fast wifi and the best house made pastries in town.
Have a seat & lift your spirits at Elevate Coffee (across from Sidetrack).
Countryside Bank
Warm up with our CD Special.
Center on Halsted
Saturday 2/16, 2:30-4:30pm – Chicago Magic Lounge, Family-Friendly Show geared towards LGBTQ+ families. Ages 5 to 105 are encouraged to join us for a magical afternoon!
Pride Arts Center
A musical inspired by a film documentary telling the true story of several transgender friends in rural Georgia.
Performances 2/28 – 3/31 at The Broadway Pride Arts Center.
Playground Theater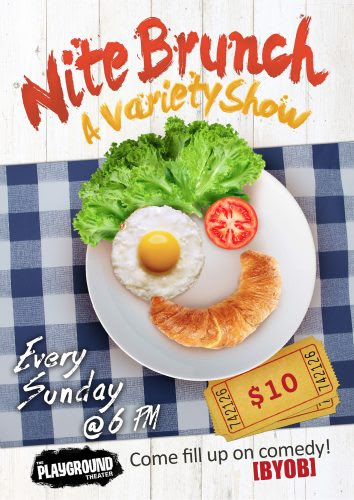 Sunday 2/17, 6pm – Nite Brunch. A veritable BUFFET of comedy and music – from stand up, to solo sketch, to musicians of all kinds. It's a new variety every week, always carefully selected from the freshest ingredients!
Tickets $10. Click image for more info at theplaygroundtheater.com.
FFC Boystown
Steamworks Baths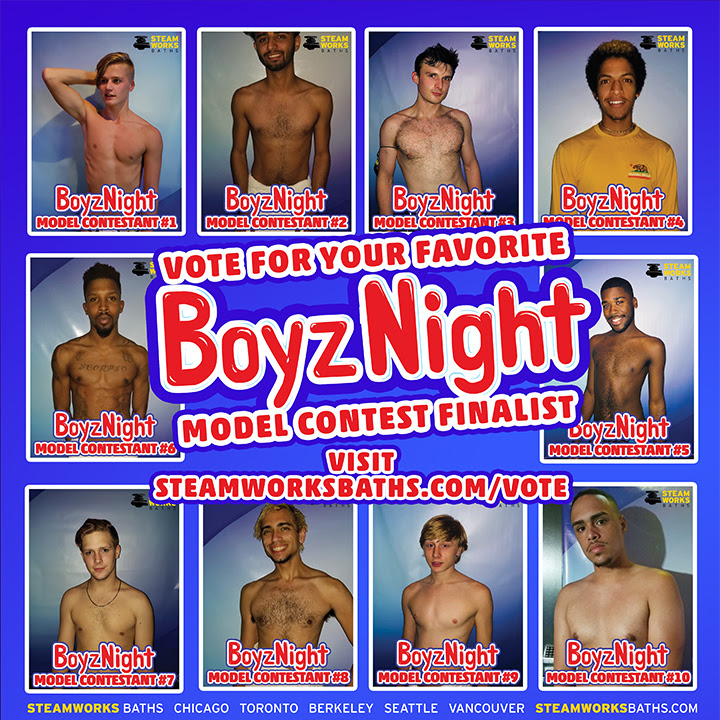 Don't forget to vote for your Boyz Night Cover Model finalist. It's free to vote and you could win a free VIP membership. Boyz Night winner gets to be our North American cover model for 2019! steamworksbaths.com/vote
Double Trip Press
Double Trip Press is a premium letterpress studio located in the heart of Boystown, dedicated to the highest quality letterpress printing, custom design and typography. Our small team of skilled artisans print one color at a time, one print at a time, on vintage printing presses.
From save the dates & full invitation suites to day-of paperie and bindery needs, we work hand-in-hand with clients from concept to finish. The Knot's Best of Weddings 2019 Pick.
Men's Room Chicago
David Jay Collins
LGBT author's books featured at Men's Room Chicago. Gaybash set in Boystown and Summerdale horror novel.
CRAM Fashion
CBD Kratom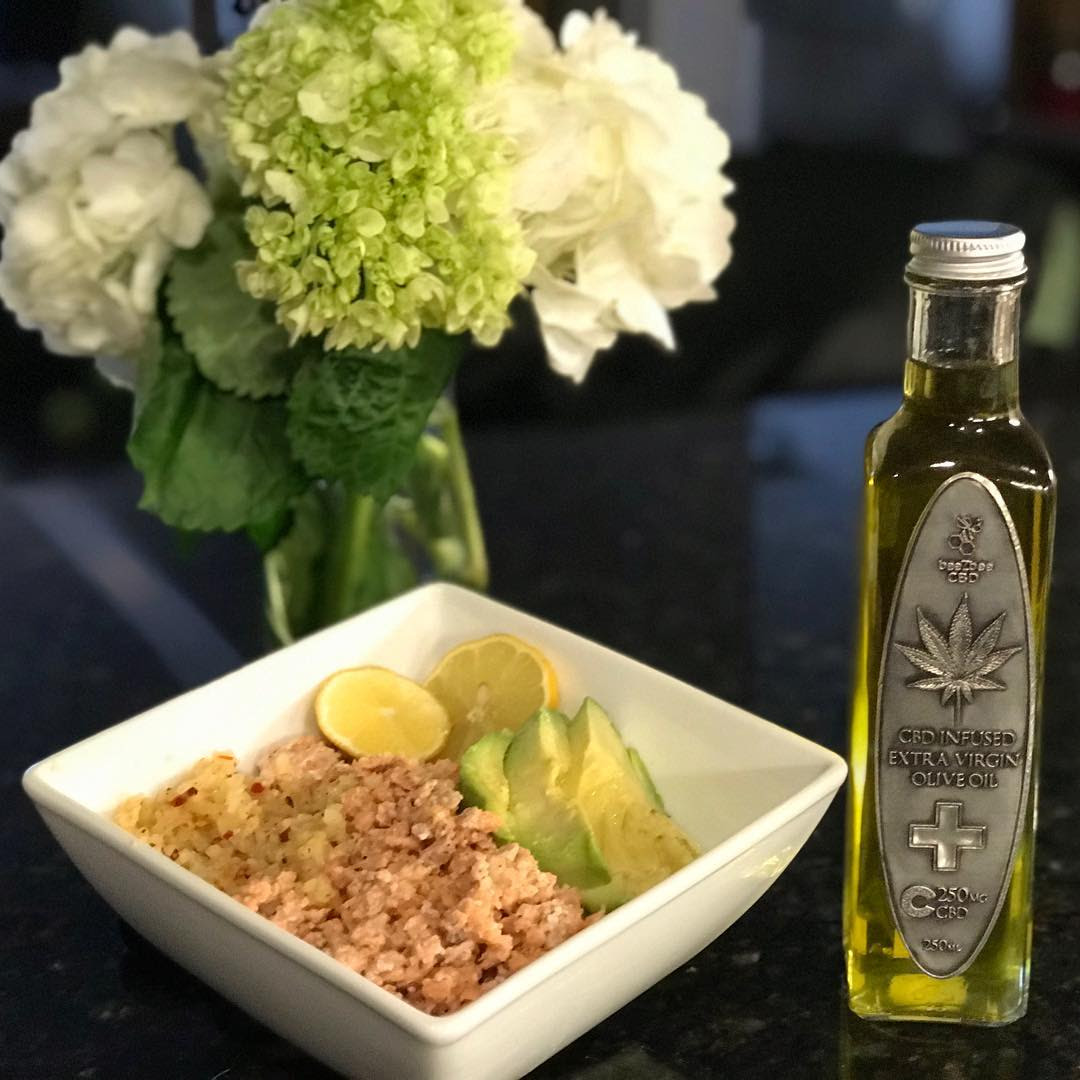 We love CBD meals! Shown is prepared Sitka Alaskan Salmon from @avillefarmersmarket in a cauliflower rice bowl with beeZbee CBD olive oil drizzled on top! Delicious and nutritious! Theres so many ways to incorporate CBD into your day! Come in for excellent gifts and self-care!
Allstate Insurance
Ricci Kapricci
Ricci Kapricci is Italian for rich, curly hair that can sometimes be difficult, it symbolizes our daily mission of ensuring our clients' happiness through professionalism, experience, and customer service that's second to none.
Our services include cuts, color, and styling to keratin treatments, waxing & more — if it makes you say "wow" when you look in the mirror, then we likely do it. Above all else, we just love making our clients feel good, and we look forward to doing the same for you!
Chicago Male Salon
Chicago Male specializes in modern, masculine hairstyles, professional face & body waxing services, and amazing facials that will renew, heal & reveal a better looking complexion.
Call or text to book today! (773) 281-6005 chicagomalesalon.com
colorLAB
color LAB is a space solely dedicated to learning & perfecting techniques and creating trends & style in hair color.
Whether you want to take your time and relax in our beautiful space and have a full blown "salon" experience while sipping gourmet coffee or you are in a time crunch… we offer a range of services and options to fit your needs.
Create gorgeous gleaming healthy hair of any hue at colorLAB!
Panino's Pizzeria – Award Winning
Gino Rago, representing Paninos Pizza Lakeview won 2nd Place in the 4th "Pizza por Pasion" International Championship in Grenada, Spain 2018. The winning crust was made with hemp seed flour.
Earth's Kitchen – Catering
Tired of eating sub sandwiches and bagels at every meeting for lunch? Why not cater something different to your event?!? Let's us take care of that, call us at 773-648-6000. chiearthskitchen.com
The Chicago Diner – Specials
Vegan fajita tacos special.
Lark – Harry Potter Trivia
Saturday 2/16 – Spice up your weekend with Bloody Mary's at Lark!
Wednesday 2/20 – 9pm, Schitt's Creek Viewing Party, 1/2 off nachos / totchos with beverage purchase.
D.S. Tequila Co.
Wednesday 2/20 – Power Rangers Save The World Team Trivia Night. $300 in cash & prizes with host Adam Black. Sign up at 7:30, play at 8pm.
Thursday 2/21 – ALL YOU CAN EAT TACO NIGHT 5-10pm. Eat your feelings, we never judge. We love you. Weekly BINGO night starting at 8:30 with prizes.
Kit Kat Lounge & Supper Club
A premier destination venue for every type of occasion and every demographic. With an innovative martini and cocktail list of more than 200 offerings, upscale contemporary cuisine, entertainment by the world famous Kit Kat Divas and sleek "South Beach meets Hollywood" inspired decor, Kit Kat is a world-class entertainment hotspot.
Yoshi's Cafe
Award winning, eclectic, French-Japanese cuisine established in 1982 by Chef Yoshi Katsumura. Selected for Zagat's Best Restaurants in Lakeview.
Revolucion Mexican Steakhouse
BOTTOMLESS MIMOSA BRUNCH, Saturdays & Sundays 10-3pm, $25 per guest
3443 North Broadway, Chicago | 773.661.9893
El Mariachi Tequila Bar – Brunch
Wood – Michelin Big Gourmand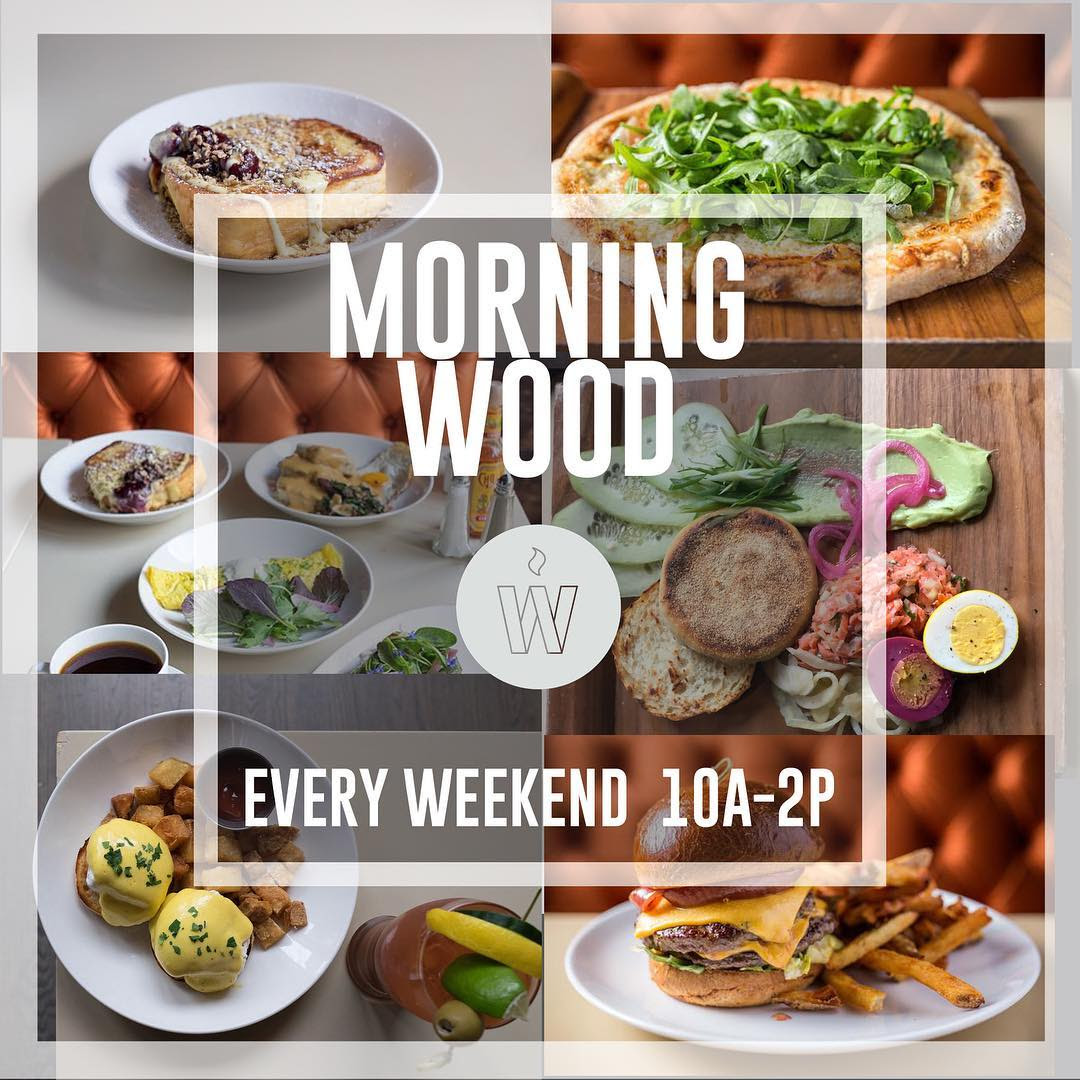 Drew's On Halsted
We're Chicago's first stop for American fare, friendly conversation, and drinks of every shape, size, and color.
Check out our happy hour Sunday through Friday from 5:00 PM – 7:00 PM. We will be serving $5 appetizers, $5 beer and wine, $5 mimosas and $5 house cocktails.
Furious Spoon
Furious Spoon is a fast casual Tokyo-style ramen shop featuring handmade noodles and sides created by Michelin-star Chef Shin Thompson. The name educates guests on the culturally proper way to eat ramen, slurping furiously so the noodles and other ingredients do not overcook in the broth.
The Leigh Gallery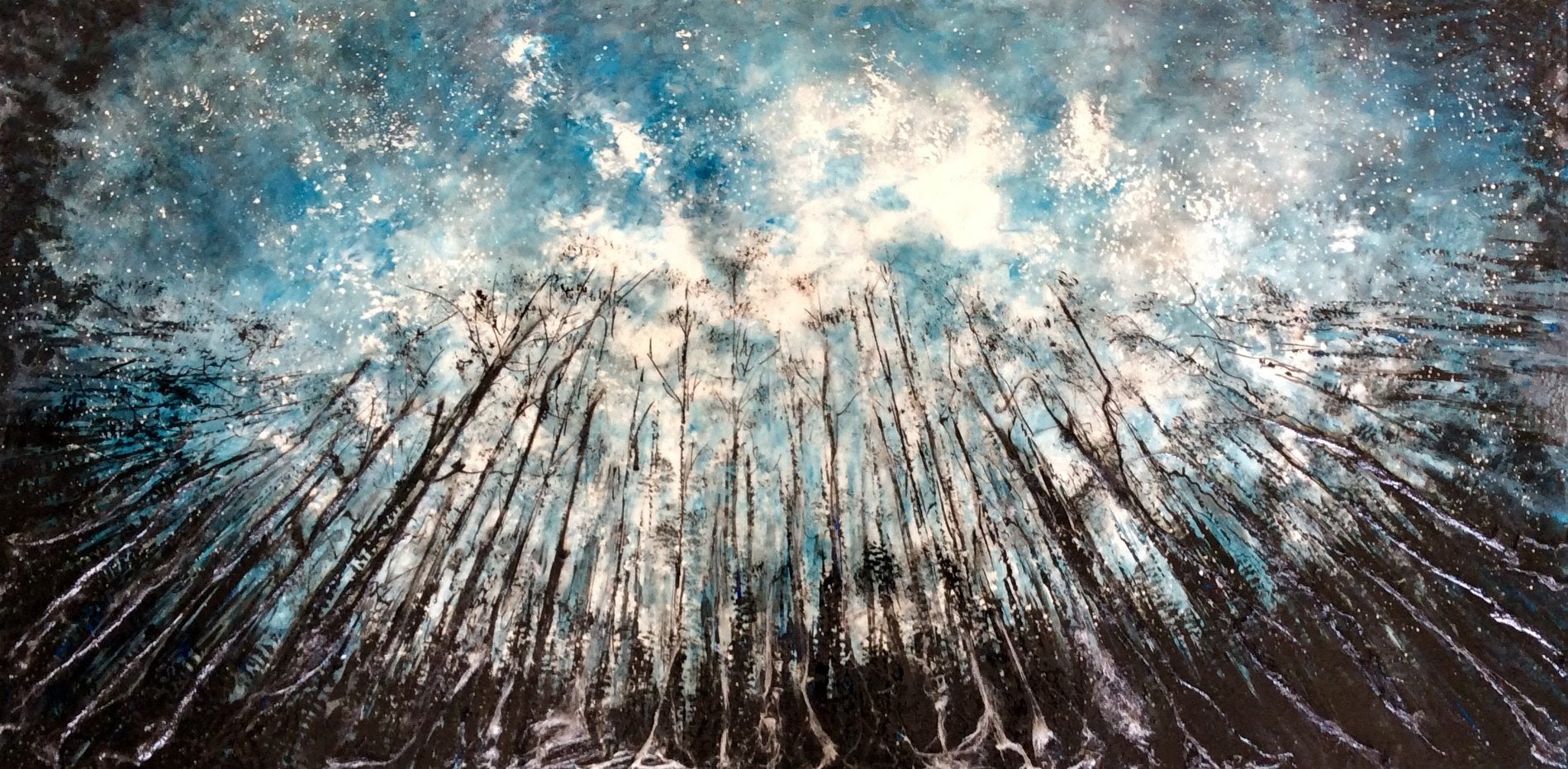 "Nightshade I" is an original mixed-media painting on a 48″ x 24″ wood panel from Chicago artist, John Merkling.
Trickery Magic Show
Chicago's most entertaining magic show! Affordable, amazing, hilarious, BYOB, intimate, and HIGHLY RECOMMENDED. Thursday – Sunday weekly shows. Reservations recommended.
State Farm
Wing Stop
40 Boneless ($38.99) or Classic (Bone-In $42.99) wings with up to 4 flavors, large fries, 2 veggie sticks and 4 dips. (Feeds 5-6). Great for parties!
Salsita
Friendly and fresh, quick service Mexican takeout counter with vegetarian options. Shown: Chicken or Chorizo Sope. New cook to order Bistec Asado (Rib-eye steak) tacos $3.50 ea. lettuce, tomatoes & sour cream.