Spring has sprung, daylight has been saved, time to get out and get happy. Feel the "Afterglow" new play at Pride Arts Center, visit Kozy's Cyclery bike sale, sign up for Splash's TENS drag competition & enjoy Game of Thrones team trivia at DS Tequila.
Don't forget to save these dates: June 22-23 and August 10-11 for Chicago Pride Fest & Northalsted Market Days! Stay tuned for performer line up announcements.
Center On Halsted
Sunday 3/31 | 1:30-4:30 pm
The annual International Transgender Day of Visibility is dedicated to celebrating trans folx and raising awareness of discrimination faced by trans people worldwide.
This year, Center on Halsted observes #TDOV with an exciting array of performance art featuring community members and a thrifting fashion show in collaboration with donations from Howard Brown Health and The Phluid Project.
Join us for an afternoon filled with celebration, remembrance, and awareness. Free! (Donations welcome)
Howard Brown Health
Our latest quarterly newsletter Health Centered is out now. Learn about our 2019 theme, drop-in at the Broadway Youth Center, and all of the hot happenings at Howard Brown Health. Click above for PDF or pick up a copy at any of our clinic locations or Brown Elephant retail stores.
Kozy Cyclery
Splash
Introducing TENS a brand new Amateur Drag Competition starting Monday, 4/15 hosted by Elektra Del Rio! A 10 week competition featuring guest judges, weekly challenges, prizes, lip sync for your life battles & audience choice eliminations.
To apply: email photos, social handles & bio to [email protected] also include why you would be a great fit to the Splash family if you win.
Replay Lakeview
Kit Kat Lounge & Supper Club
Sidetrack
Lark
Hydrate
The North End
Roscoe's Tavern
Scarlet Bar
Berlin
Lucky Horseshoe Lounge
Progress Bar
Cell Block
Chicago Footies, the foot party scene returns to Cell Block, Friday, 3/22 – 10pm-2am.
Cocktails Remixed at Progress Bar
Join us on Saturday, 4/13, 6-9pm for a little Southern Hospitality at Progress Bar!
We're crafting the perfect experience to launch your Saturday night with CocktailsRemixed: The Dirty South Edition. You'll sip your first cocktail on us, then stay on the floor and dance to the sounds of OutKast, Lil Wayne, T-Pain and many more. Last but not least, if that's not enough, your favorite bartenders at Progress will be serving up Cocktail specials all night long!
Steamworks
DS Tequila Co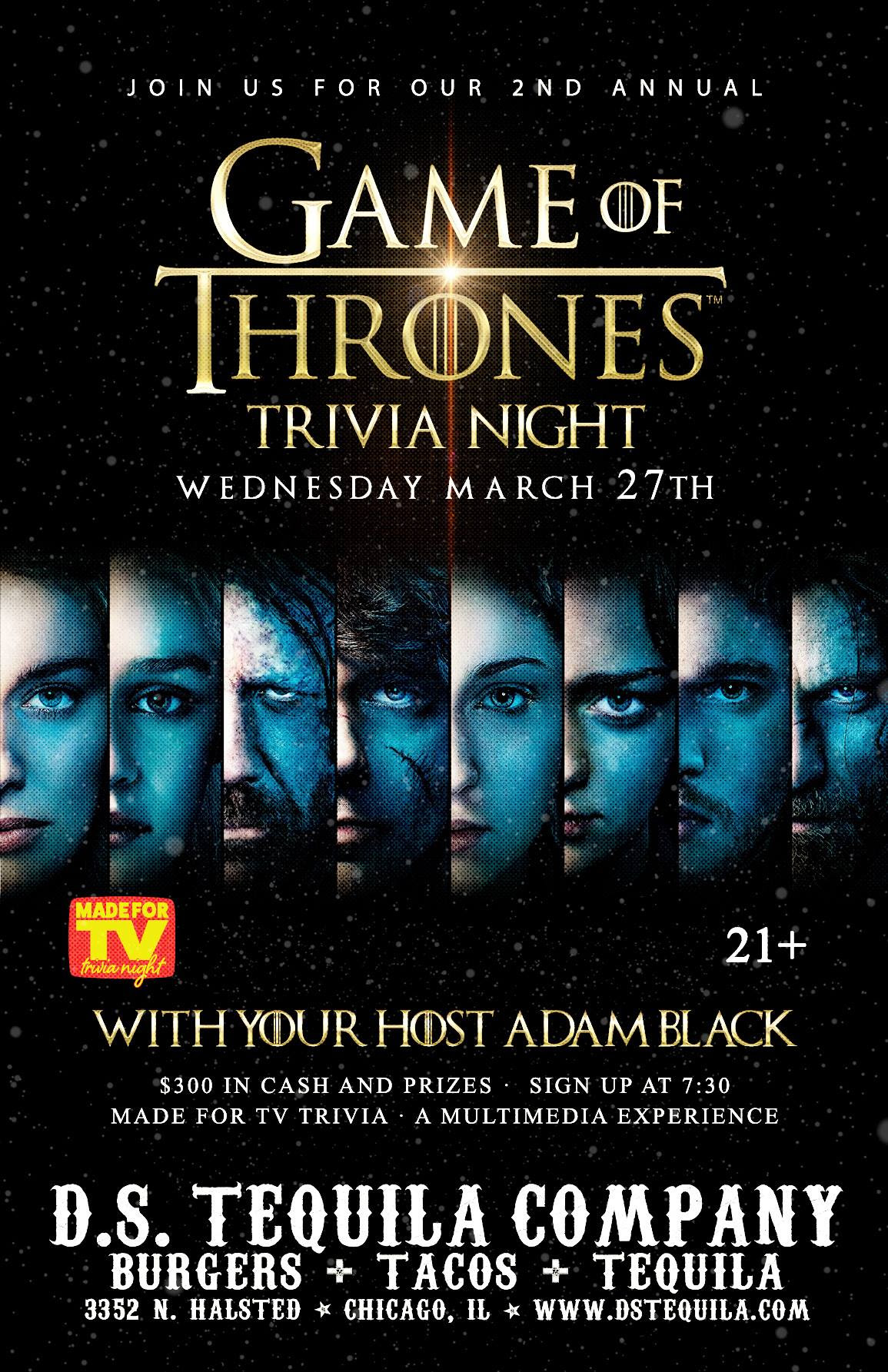 Wood
Panino's Pizzeria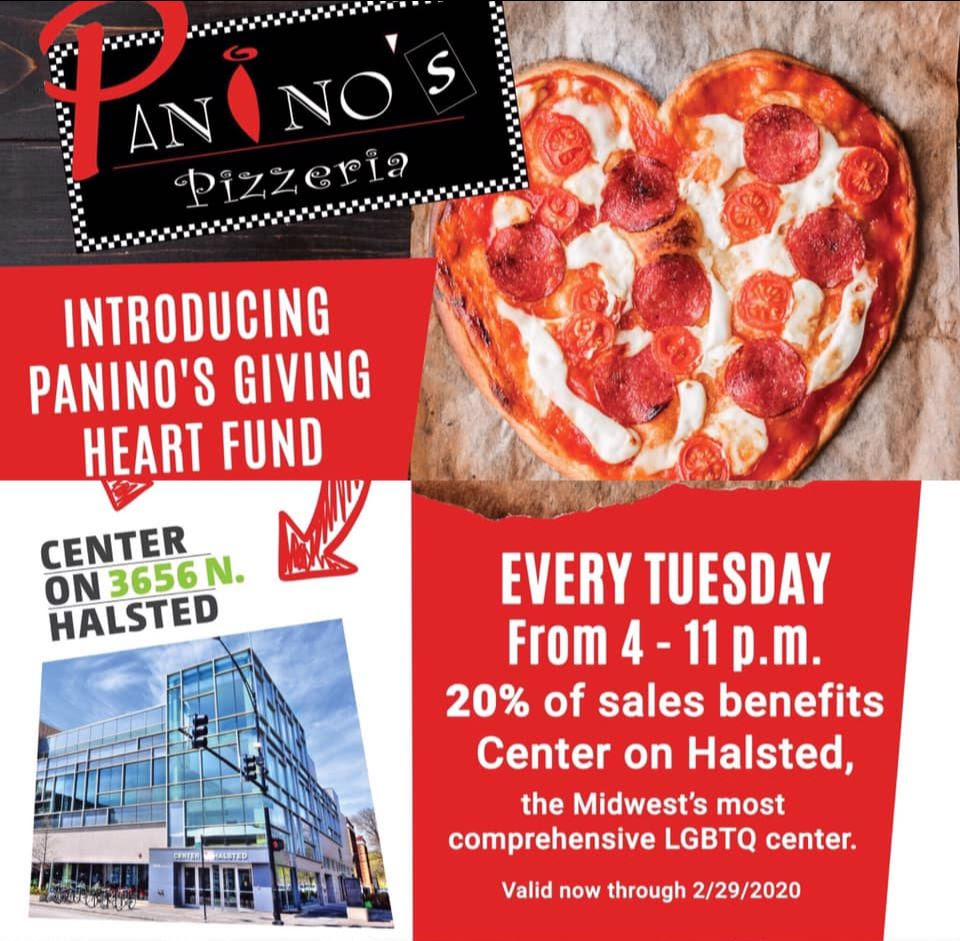 Panino's Giving Heart Fund
️ for Center On Halsted. We're sharing our dough with Center on Halsted by donating 20% of sales every Tuesday through Feb 2020!
Drew's On Halsted
Furious Spoon
A Fast Casual Tokyo Style Ramen Shop
Handmade noodles and sides by Michelin Star Chef Shin Thompson and loud hip-hop music. We chose the name Furious Spoon to educate guests on the culturally proper way to eat ramen– "furiously." You slurp the noodles furiously so that the noodles and the other ingredients do not overcook in the hot broth.
The Chicago Diner
Specials change on the 25th. Made with grilled chicken-style seitan patty, glazed with orange sauce. Served with lettuce, red onion, jalapeño slaw, and spicy mayo on a whole wheat Kaiser roll.
Fajita Factory
D.S. Fajita Factory is a counter service concept featuring a worldly take on fajitas, a wide selection of empanadas, and a ton of chip dipping options.
Our Latin inspired drink menu includes Chili Mango Margaritas, Basil Watermelon Mojitos and Frozen White Peach Sangrias. Enjoy on our secluded patio!
Casual and quick, open air kitchen. Order, take a number, grab a seat and enjoy. Plus delivery & catering. We present D.S. Fajita Factory, the Hot Mess Express in Boystown, Chicago.
Earth's Kitchen
Have us cater your next event or meeting … Give us a
at (773) 648-6000. We accommodate large to small events. We hope to see you soon
El Mariachi Tequila Bar
Spring is here! Join us for dinner and enjoy our $5 Cantaritos! We hope to see you soon Amigos! #dinelocal #yum#specials #steak #LakeviewEast #Northalsted #wrigleyville Reserve today! #773-549-2932 www.elmariachitequilabar.com
Elevate Coffee
Elevate Coffee has been featured as one of 9 Chicago restaurant openings you NEED to know right now!
Revolucion Mexican Steakhouse
Anyone in the mood for a Grilled Calamari al Ajillo or Salmon topped with a Roasted Poblano & Mango Chimichurri? #yum #LakeviewEast Reserve today! #773-661-9893 www.revolucionsteakhouse.com
CRAM Fashion
Celebrating 10 years of outfitting clients in all the basics – fitted t-shirt, hoodies, and thermals – plus head-turning items like patterned party blazers, sequined bowties, and designer wallets. Quality, stylish clothing at reasonable prices as well as top-notch client service.
The Leigh Gallery
WOW!!! Lynette Ubel just brought in 4 extraordinary (of course!!) acrylic paintings on canvas!! The motion, flow, color and boldness is outstanding!!
Chicago Male Salon
Open 7 days a week with exceptional service that works for any schedule. Call to book your perfect time today! 773.281.6005
colorLAB
color LAB is a space solely dedicated to learning & perfecting techniques and creating trends & style in hair color. Create gorgeous gleaming healthy hair of any hue at colorLAB!
Ricci Kapricci Salon
Ricci Kapricci is Italian for rich, curly hair that can sometimes be difficult, it symbolizes our daily mission of ensuring our clients' happiness through professionalism, experience, and customer service that's second to none.
Double Trip Press
Double Trip Press is a premium letterpress studio located in the heart of Boystown, dedicated to the highest quality letterpress printing, custom design and typography.
Men's Room Chicago
"Darkroom", a special Sunday Funday Fashion Show at Sidetrack on March 31, from 1-4pm. Join us for an afternoon of giveaways, fashion, music, and fabulous brunch-inspired cocktails from Crystal Head Vodka.
Shop the Men's Room Chicago Pop-Up shop and party with our host, Circuit MOM Productions' Matthew Harvat, for an afternoon of hot guys and fashion. No Cover. 21+
CBD Kratom
Give yourself a spa day with our favorite skincare and body picks of 2019!
Pride Arts Center
Off-Broadway hit AFTERGLOW opens March 27
A frank exploration of the relationship and love story between three men as they come to terms with the dynamics of intimacy, trust and commitment.
A musical inspired by a film documentary telling the true story of several transgender friends in rural Georgia. Performances 2/28 – 3/31 at The Broadway Pride Arts Center.
Playground Theater
Queer Eye: The Musical Parody playing now thru April 27. Follow your favorite Fab Five as they help an Average Joe find his full potential through self-love, comedy, and song!
Trickery: The Miracles Show
Chicago's most entertaining magic show! Affordable, amazing, hilarious, BYOB, intimate, and HIGHLY RECOMMENDED. Thursday – Sunday Showtimes. Click above for tickets.
David Jay Collins
Allstate
Boystown LGBTQ author's books featured at Men's Room Chicago. Gaybash set in Boystown and Summerdale horror novel.